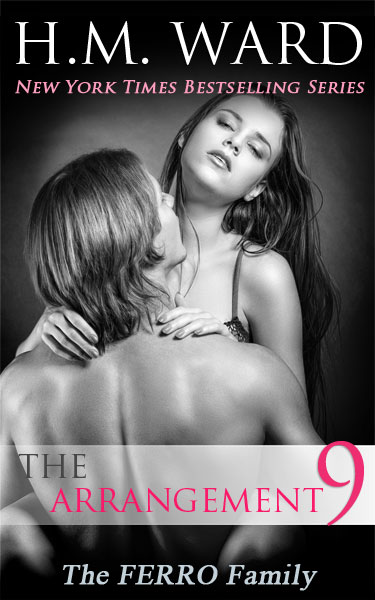 Synopsis:
When Avery finds out that the cowboy who requested her services for the night is Marty, things take an unexpected turn. If Avery declines her friend, she'll be in trouble with Miss Black, but if she accepts-this could mean a new, normal relationship and saying farewell to Sean forever.
When reading each installment of this series, I always wonder how H.M. Ward is going to keep me going and give me that "shock" value. She does not disappoint! Sean and Avery are separated at the end of the last book and Cassidy shows up to a hotel room only to find her best friend, and wannabe love interest Marty, as her "date" for the night.
Avery realizes that her heart belongs to Sean and she knows that she can't live without him. Can she work up enough nerve to approach him and ask him to marry her, knowing that he doesn't believe in the sanctity of marriage? Can she convince him that marriage is worth the sacrifice? "Its woven together, string by string, just like life. Sometimes it seems like those little threads snap and we're left hanging. Marriage weaves them together, so even if one string breaks, there are others to hold us up."
Before she can leave to confront Sean about her feelings, Miss Black sends Avery on a mandatory date. Little does she know that this will not be a conventional evening. How will her actions during the ensuing date impact not only her job with Miss Black, but her future with Sean?
I just can't get enough of these books! I am addicted!! When I found an opportunity to receive an ARC, I literally jumped at the chance and squealed with joy! I read the entire installment in one sitting without taking my eyes off of my kindle. I am dying for the next book to be released so I can see where H. M. Ward takes Sean and Avery's steamy relationship. Bring it on....I'm ready!!! - Kelly
=French Kiss
AMAZON LINK
The Arrangement 1
The Arrangement 2
The Arrangement 3
The Arrangement 4
The Arrangement 5
The Arrangement 6
The Arrangement 7
The Arrangement 8
Over 1.5 million books sold since 2011. H.M. Ward is a NEW YORK TIMES, WALL STREET JOURNAL, USA TODAY, and Amazon #1 bestselling author. Bestsellers include DAMAGED, THE ARRANGEMENT series, and SCANDALOUS. Ward was recently featured in FORBES, the WALL STREET JOURNAL, and the WASHINGTON POST.